Hey guys I'm starting this thread to save myself a bit of work emailing people etc and trying to create an alternate library for people to check out.
So please post away pictures of my wheels either by themselves or on your skates.
Cheers,
Scott.
First up this is a Super Enforcer hub sporting a custom colour I mixed up that I call Vitaman C.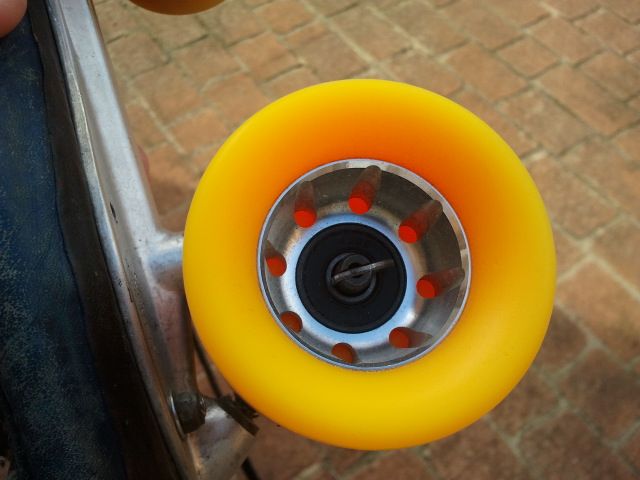 Second Up this is a new Narrow Enforcer in Natural.
Note how the bearing sits flush with the hub unlike a traditional Enforcer hub this is the only way to tell the difference.
For those who don't know my Enforcer hub is a reproduction of the old style Fan Jets from back in the 70s and 80s.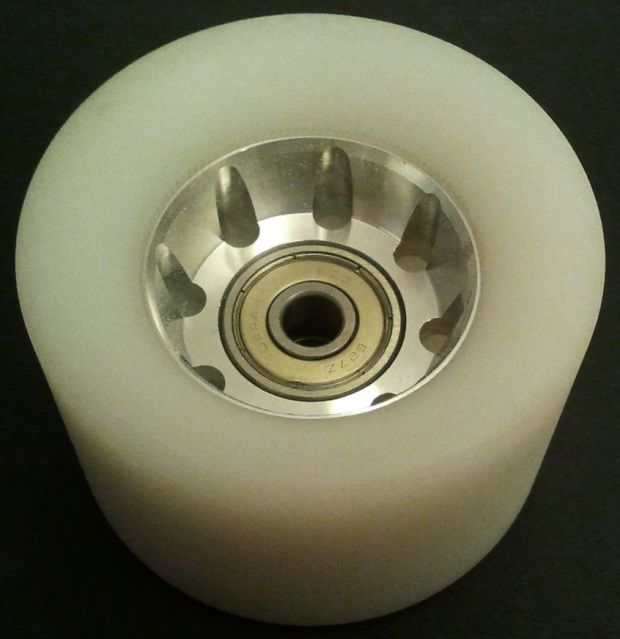 Third up this wheel is an old Powell Peralta Primo Deano.
I call my tires to put on the original hubs Super D's. D is for Deano.
Once again a custom colour also Vitaman C.