Great Tournament!!! My Sub 20 team came home 3 - 1 and moved into 2nd place in the season standings. My Freshman team didn't fare as well but held their own and are still in the running for the podium at the final regional tournament in Lubbock the first week in May. The Senior Team I play on (Decatur Gold) won our division with an 8 - 0 record for the season. Now, we're getting ready for the International Tournament next month.
Sub 20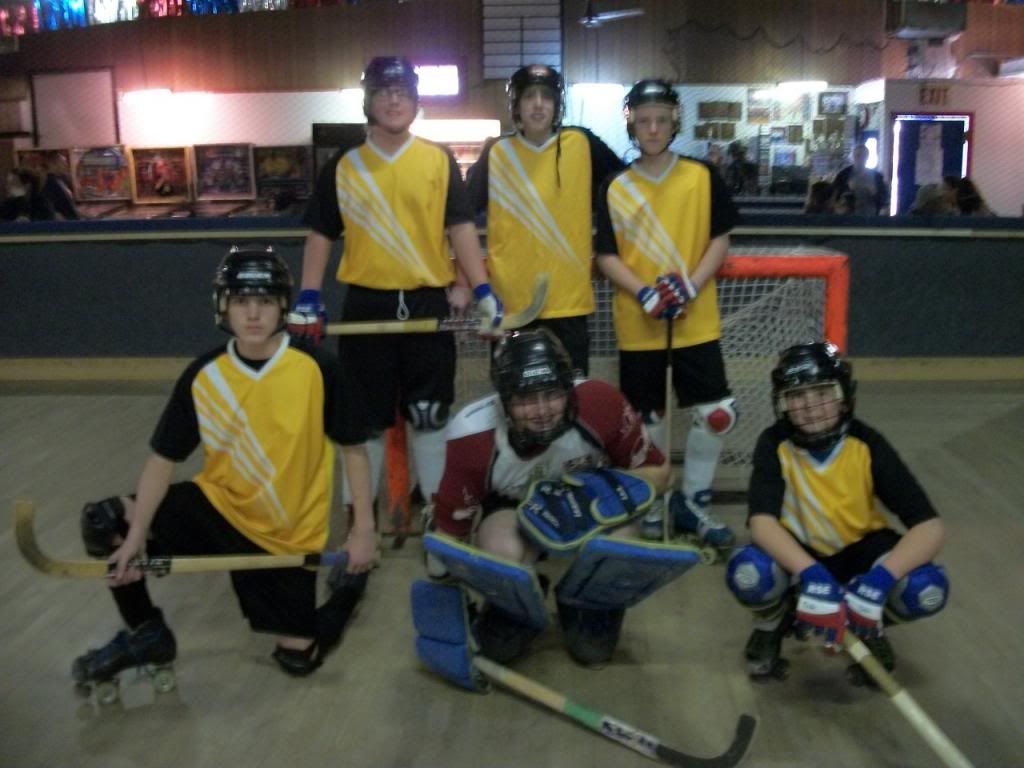 Freshmen (I'm a lousy photog..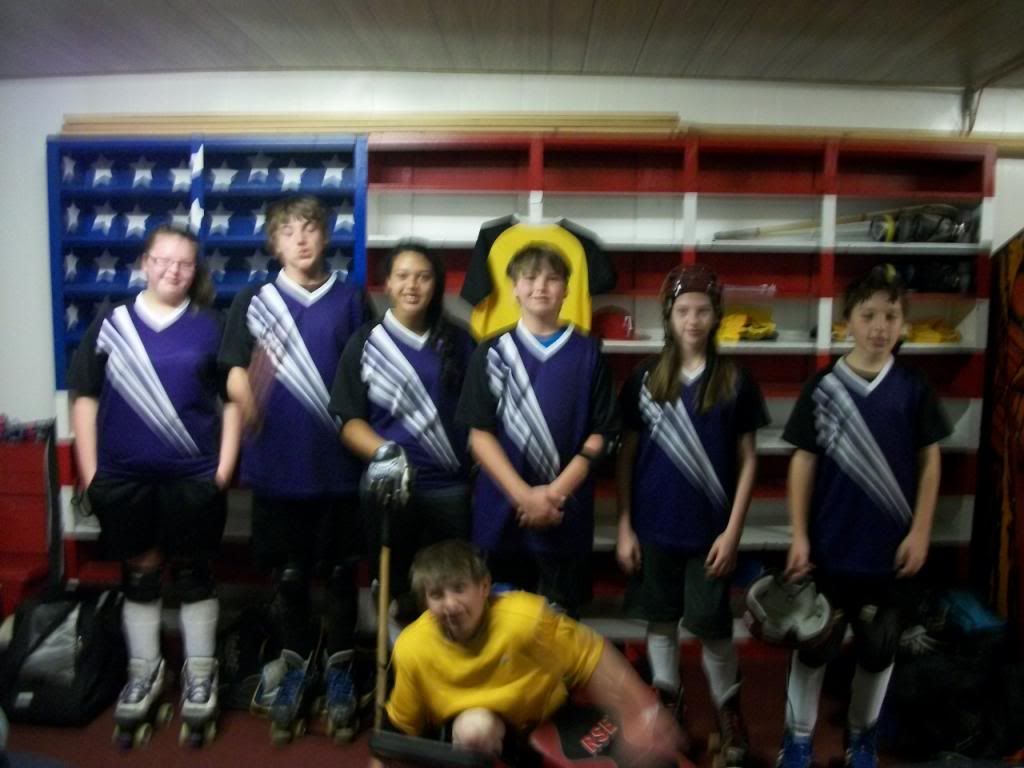 We stopped off at the Abilene, TX rink on the way home to stretch our legs.
This place had about 100 kids outside waiting to get in Friday night. Glad to see they're doing good business
Ah the minds of teens. The five boys traveling with me.