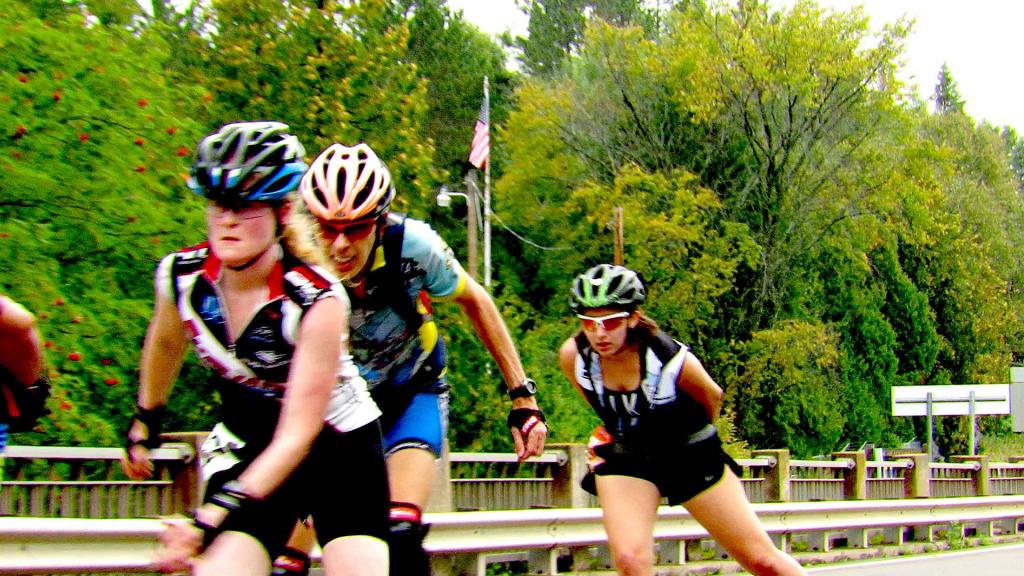 On the night before, the weather forecast looked grim. I swapped in rain wheels on front and back before setting my alarm for 5:10am. Last year I apparently set 5:30 but I couldn't quite connect that start with the bus time. I'm pretty sure it had not changed.
At 5:07 my phone squawked. A little early. No one would contact me via any means at this hour. I checked the screen expecting a notification from some annoying app that I would correct later. I didn't see anything. I re-closed my eyes.
Three minutes and change later I had an answer. My actual alarm was chirping. I shut off the racket, hit the switch on the lamp and *nothing*. Still dark. I flicked other switches. Still nothing. Nothing going with the fridge either. Great. My phone must have buzzed when it lost power from the charger. Since the wifi was also dead, I concluded that the whole building was out. Looks like I was going to need that extra time because I was going to have to dress, eat, and otherwise get ready in the dark.
Fortunately, the hall had emergency lighting. I propped both doors open so I could be somewhat functional. It wasn't much though. Filling the camelbak was not fun as the sink was in the middle of the room.
Somehow I made it to the bus on time. I was flustered and unsure if I had everything because I hadn't been able to see the bottom of my bag but on time.
Duluth was wet. The start line was warm and drying. I made the call early. Dry wheels. No insulation.
The start was standard if a little fast. I didn't see any crashes but I'm told they happened. Refined A1 start tactics: Get in/stay in line on downhills. Jump out and push forward in the climbs. Works great when power is available and can be deployed. Unfortunately, I was "out" needing to get back in when we hit a wet patch. I couldn't put enough power to the ground and the A1 leaders slipped away.
Only 7.5 miles in and already alone. For 3.5 miles I pursued a pair of skaters who were near each other but not actually together. I knew that if did not catch them before they hooked up and started working together they I would be skating alone for a long time.
I was close but not close enough when it happened. One rotation and the game would be over.
Then something curious happened. A young woman dressed in running shorts and skating alone came up behind me. I thought she was assessing whether I was a useful draft. That's what I would do. She didn't seem to want to decide so I made the choice for her and slipped in behind.
I rested and watched as we ever so slowly gained on the pair in front. 3/4 of mile later I made my move. I went around and bridged up. My benefactor followed ( see photo) and what was once one and then two became four. NOW we were cooking with gas.
We worked together for one rotation. When Nita ( the young woman ) came to the front, she stayed there. We offered to let her rest but she wasn't interested. I thought about going around and forcing the issue but she seemed to be steady at a pace faster than I thought I could maintain. She slowed a bit on the ugly pavement in the mansions but, again, I didn't think I could do better. That was probably an error. I didn't yet appreciate the effect of the tail wind.
At Lemon Drop, Nita slowed significantly and I was done loafing. I charged and kept going. I expected Nita or maybe one of the others would be hot on my tail. But it never happened. I was alone skating faster than I thought was possible. I passed a solo and was passed by a pair in the straightaway after the last tunnel. They were the first skaters I had seen other than our four since dropping off the lead pack. Coming down the ramp into the finish stretch, I hit a wall of wind. Only then did I understand the tail wind.
Final time: 1:19. Very good in a regular year but the tailwind changes everything. If I had managed to stay with the A1 leaders I could have come in at 1:08/1:09 smashing my 2008 finish by over five minutes. That would have been epic. This was not.
I had already shuffled off the course when my old pack crossed the finish line. I think they came in order. It looks like the other two pack mates were either unable or unwilling to challenge Nita. Nita confuses me. She's an amazingly strong and talented skater but sorely lacking in tactics and possibly uncomfortable in a pace line. I wish I had I had spent time talking to her after the race. During, I told her she should be in the elites. I mean it then it and I still do. One to watch.
As for me, it's hard to find too much fault in choices despite the result. If I had kept the rain wheels on I would not have dropped when I did. But with the extra drag it might have happened sooner. Insuring that I stay in for all the damp areas while still charging the dry climbs seems doomed by tactical overload. It seems likely a full set of softer wheels would have done the job but that seems like an excessive and expensive optimization.
Even trying to coax Nita to trade off might not have worked if she didn't want to do it. Without her, I don't think the three of us could have gone significantly faster and would likely be slower.
Chalk it up to bad luck, although not as bad the next day.