Hi all,
Need some help removing the bearings from the wheels. And then, to degrease and re-grease the bearings.
There is now a pretty loud whirring sound (started only a couple skate runs ago) when I go in my inline skates, not sure why. But I suspect it is because the lubricant in my bearings have run dry, so I dare not use my skates for now...
Does anyone have any idea how to remove the bearings from the wheels? And how to remove the shields and what kind of lubricant (oil or cream)?
I have no problems removing the bearings and opening the C shields for my K2s, but this Rollerblade Fusion x5 is another whole ballpark altogether.
appreciate some help! I've tried all ways and means and still they are stubbornly stuck in the wheels.
my K2s: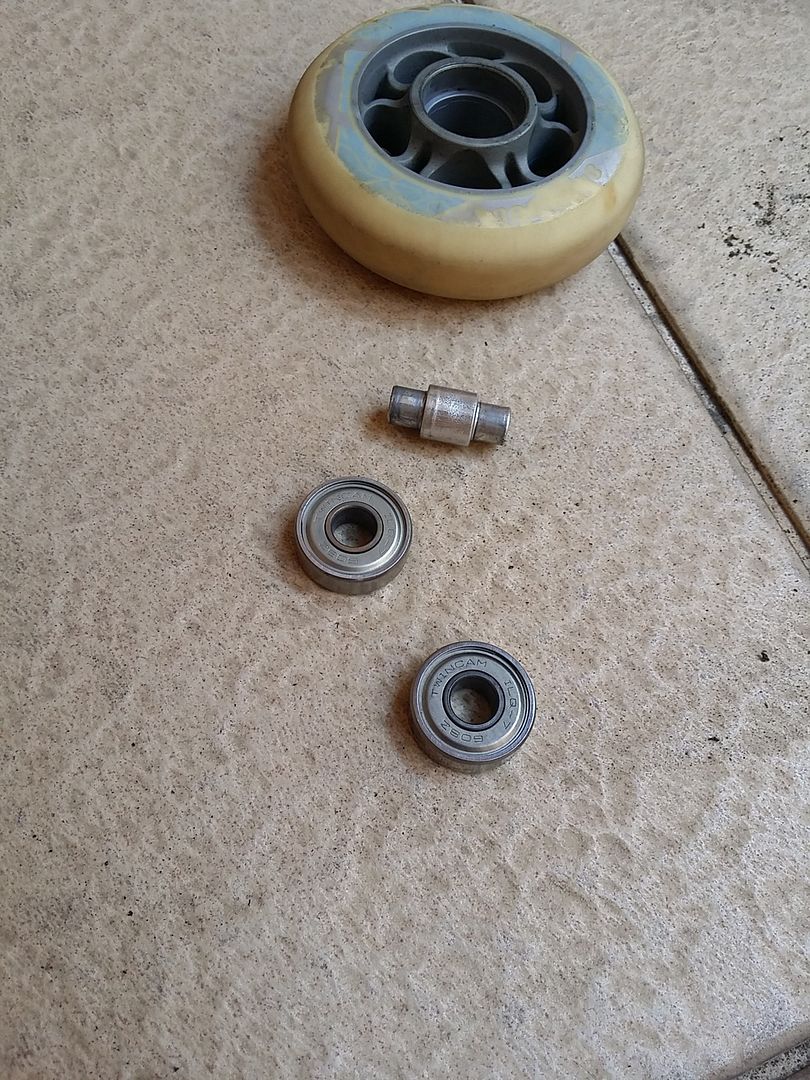 K2s degunked vs gunked: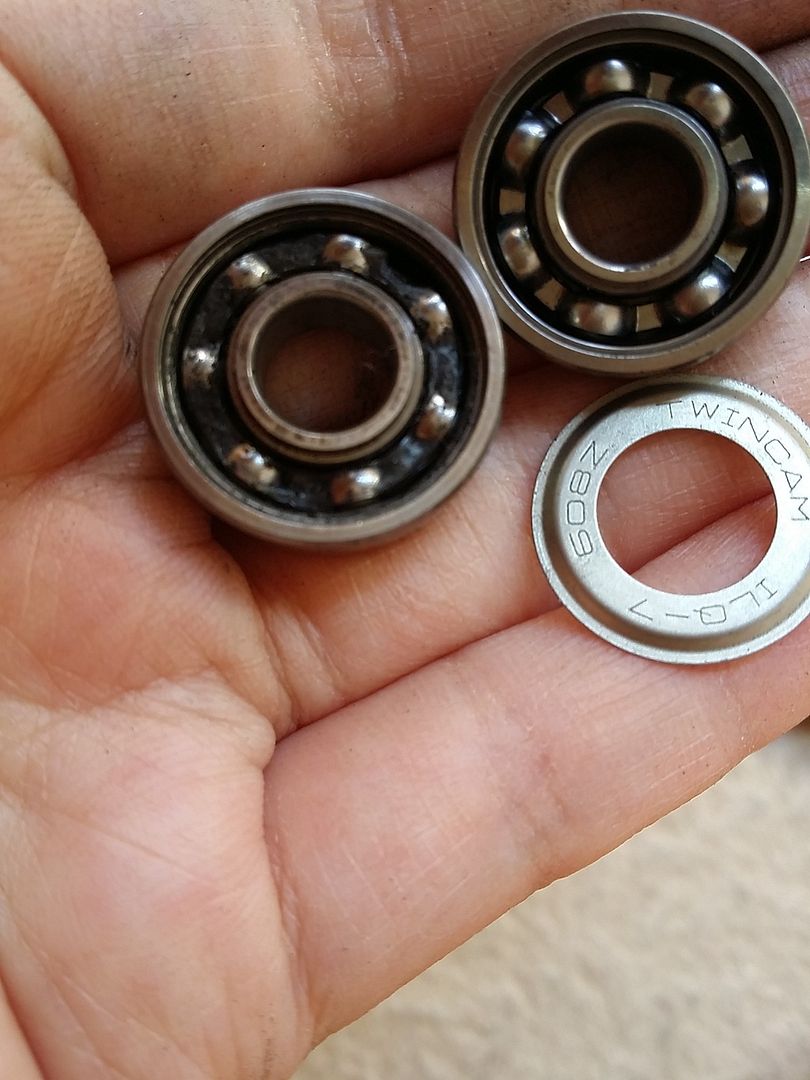 a few internet articles told me to use this to grease up:
the Singer sewing machine oil on the K2 bearings do not seem to spin well and long...the oil leaks out. So this seems that a cream lubricant would work better as the oil would seep out?
my Rollerblade Fusion x5s, no idea how the inside looks: